How to register on our hosting?
If you want to register an account, go to the register page https://HIT.ng/panel/en/register.
Enter a domain name (1) and select one of the paid or free domains of your choice. If you already own a domain and want to learn how to transfer it, please follow the instructions here. If you do not wish to register nor transfer a domain, you can leave this field blank.
Check out our domain offer (https://www.HIT.ng/en/offer/domains) and find which one suits you best.

Select the service (1) of your choice, the hosting plan (2), and hosting period (3). Enter a coupon code if you have one (4). You can check our social media channels to find whether we are running a sale! Select a Payment method (5).

Check out our hosting plans offer https://HIT.ng/en/offer/hosting and find which one appropriates you best.
Check out also the offer of our VPS servers https://www.HIT.ng/en/offer/vps and dedicated servers https://HIT.ng/en/offer/dedicated-server.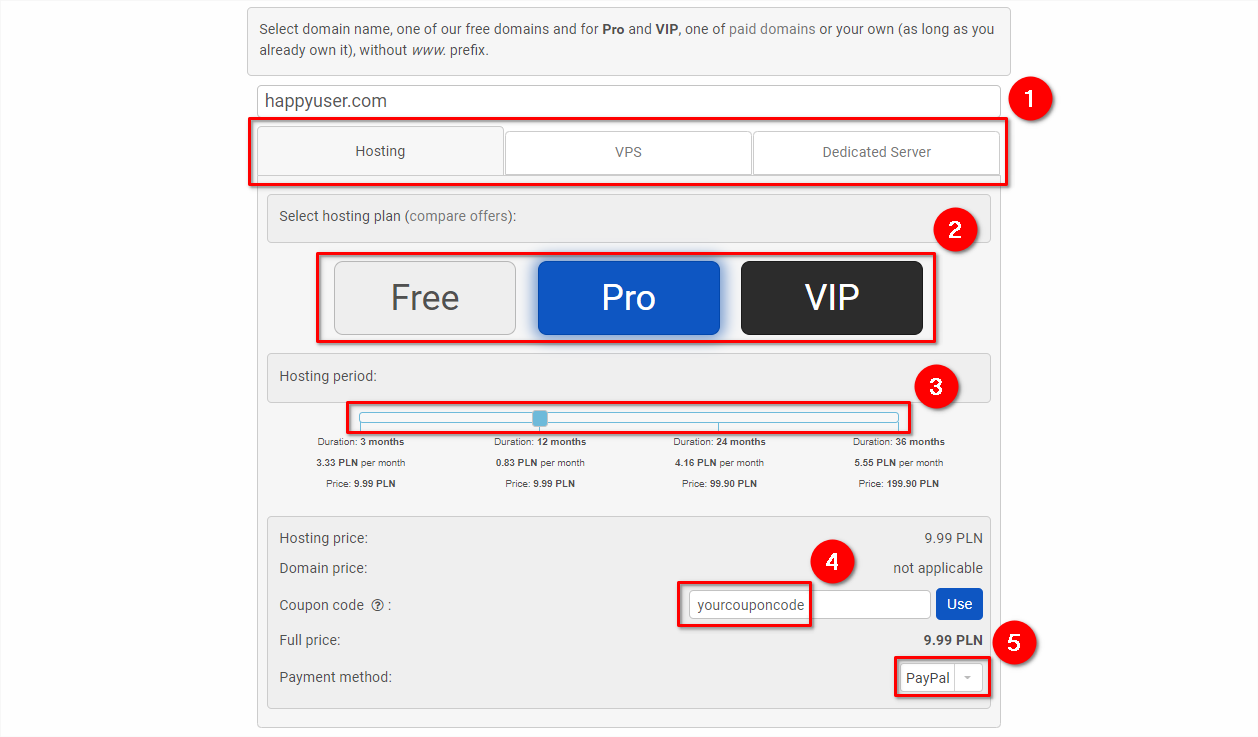 Select a natural person or company (1). Enter a profile name, password twice (2), your email address, and the email confirmation code (3). Accept the Term of Service (4) and solve the captcha (5).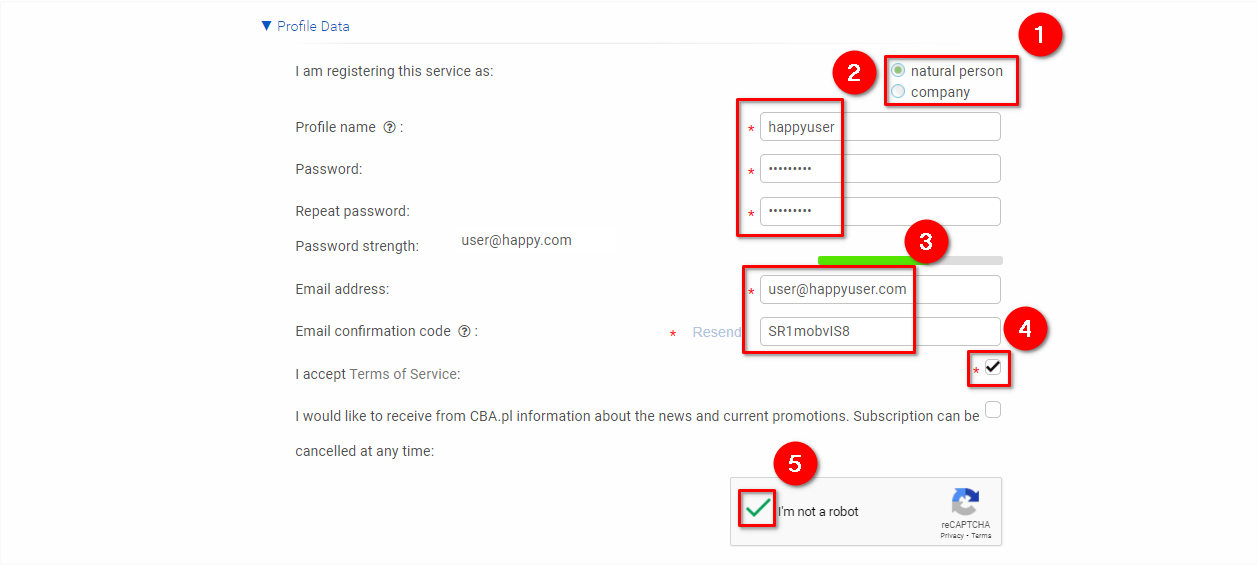 Enter your personal data (1). The fields marked with an asterisk are mandatory. Click on the "Create account" button (2). If only free services have been selected, it will redirect you directly to the user's panel, and if also paid, then you will be redirected to the selected payment method and only after making the payment to the user's panel.