How to read statistics?
If you want to check your website statistics, go to https://HIT.ng/panel/en and enter the login details (1) i.e. the email or profile name to the user panel and the password that were set at the time of registration, and then click on the "Sign in" button (2).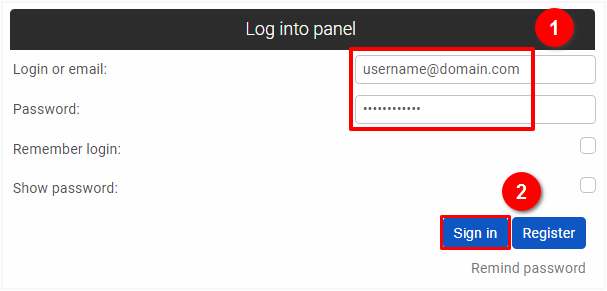 Go to the Statistics section in the user panel: https://HIT.ng/panel/en/statistics, and select the domain for which you want to view statistics (1). The summary report presents us with a graph of the increase or decrease in data throughout the recent period.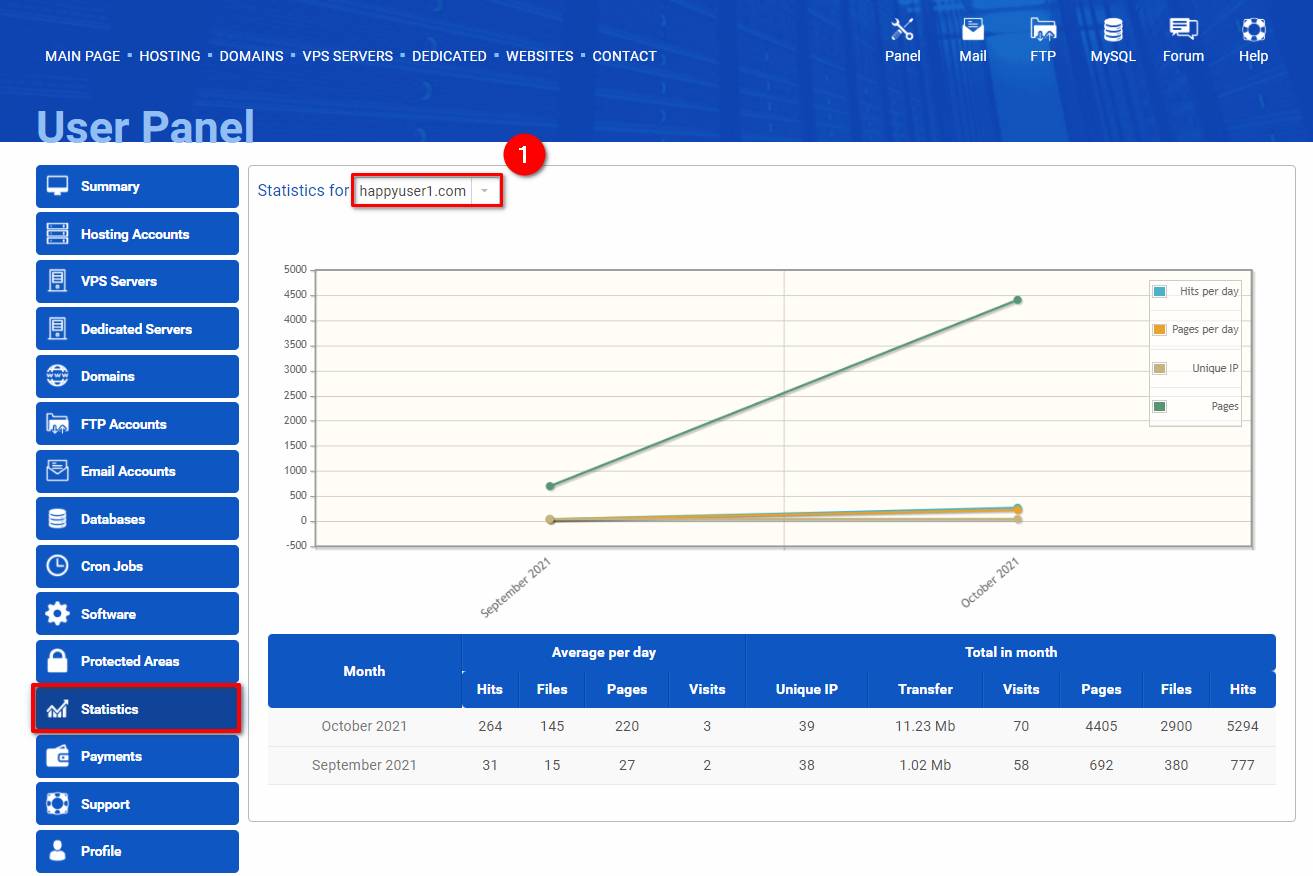 The table under the infographic presents detailed figures for your domain by "Average per day" and "Total in a month".

Hits:

information about the number of times your website was opened.




Files:

this coordinate specifies the number of files queries successfully processed by the server.




Pages:

applies only to completed website downloads.

This ratio, unlike "Files", does not count downloads for files, it applies only to HTML.




Visits:

can be defined as the actual number of visits to the site. However, we advise treating it as an estimated number of visits not all visitors are, in fact, real people. A portion of the visits is made up of web crawlers (e.g. google bots). Also, it is worth remembering about modems with dynamic IP (one person can be counted several times) or firewalls (many computers and users will be counted as one visit).

Unique IP:

number of visits with unique IP throughout the month.


Transfer:

the size of in/out data from/to the server.